For 68 consecutive years, the Optimist Club of Fort Worth (OCFW) has sponsored a little league baseball program for boys and girls ages 6 to 14. The OCFW is currently affiliated with PONY League Baseball out of Washington, Pennsylvania (www.pony.org). Children 6 to 8 play in the Pinto league, which is a coach pitch league designed to teach fundamentals of the game like hitting and fielding. Children 8 to 10 play in the Mustang league, which introduces the player to pitching and base running skills. Our premier league is the 10 to 12-year-old division known as the Bronco league. Players in the Bronco league mature the skills they have learned in the prior leagues. Games are played at the Crowley Youth Association Sports Complex and the Alta mesa Central YMCA sports facility.
For the 68th consecutive year, Fort Worth Optimist Youth Baseball has completed a challenging season. With COVID, heat and finding teams to compete against, our kids did us proud. As young teams and fewer players, our players and coaches represented Optimist Youth Baseball as its finest by competing and learning the game of baseball and good
sportsmanship. Fortunately we finished in All-Star tournaments for our 14U (Pony), 12U (Bronco) and 10U (Mustang) teams coming together with one 14U, two 12U and two 10U making our All-Stars and for the first time, our other players came together (except 14U) as a team to compete in the YMCA League placing 1st (10U) and 2nd (12U). The experience and learning our players received will be good foundations for the future.
OCFW also sponsors teams of 13 and 14-year-old boys. The 14U, 12U and 10U leagues have the opportunity to play in post-season All-Star tournaments against other leagues sponsored by the PONY League. In recent years, OCFW teams have performed well in these tournaments, attesting to the level of OCFW league's competition. Numerous Optimist All-Star teams have advanced to Zone play in Florida, Louisiana and Texas. Zone is the last stop before the PONY World Series.
Teams are formed around elementary school locations, so that the children generally know and bond with their teammates and are close to practice locations.
The schools are generally located on the Southside inner city area. Fees are kept very low by fund raising efforts by the OCFW members. Our main fundraiser for all of our youth projects is the selling of Christmas trees. We have been doing this for since 1953 at the FWISD Farrington Football Field parking lot located at University Drive and W. Lancaster
OPTIMIST JUNIOR FOOTBAL LEAGUE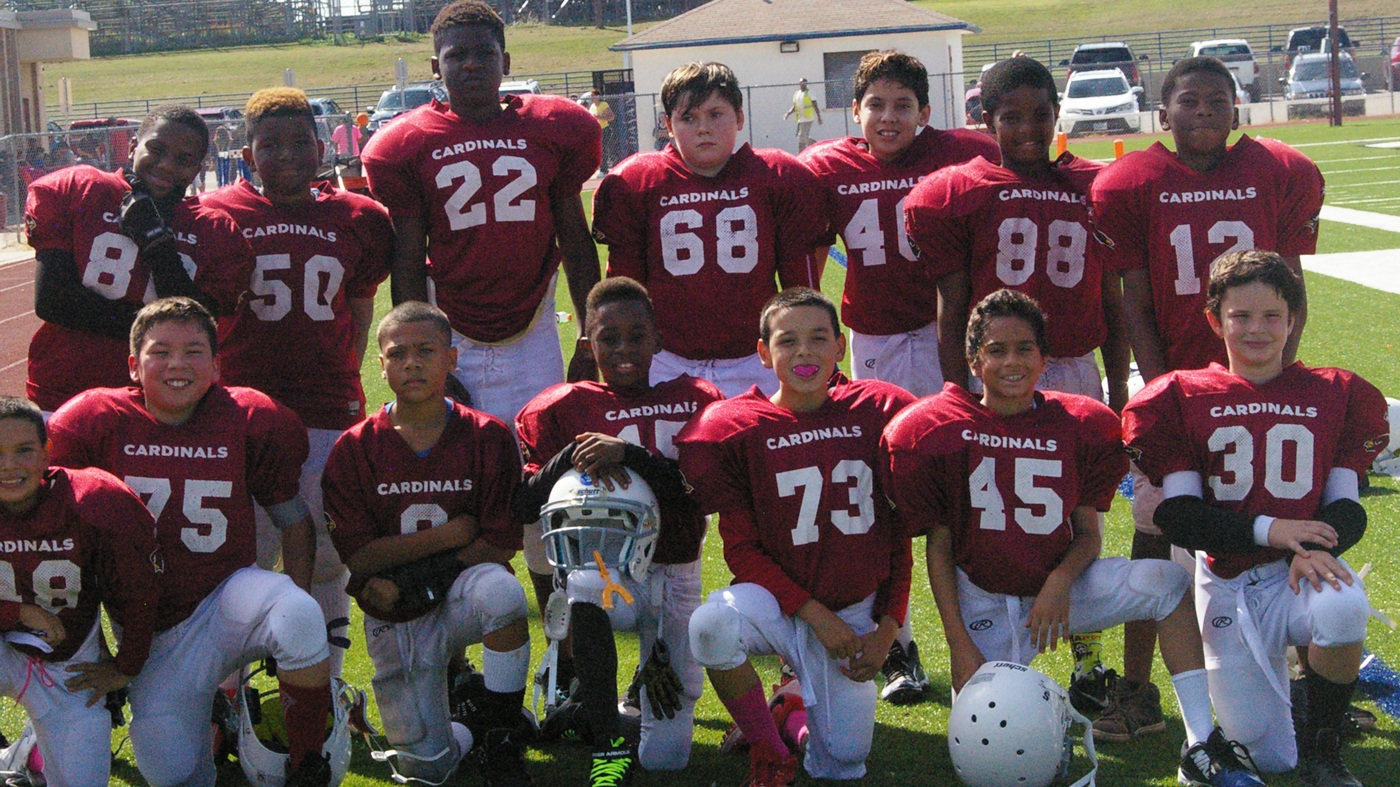 Provides playing opportunities for ages 8 -12.
JUNIOR OPTIMIST CLUB SOCCER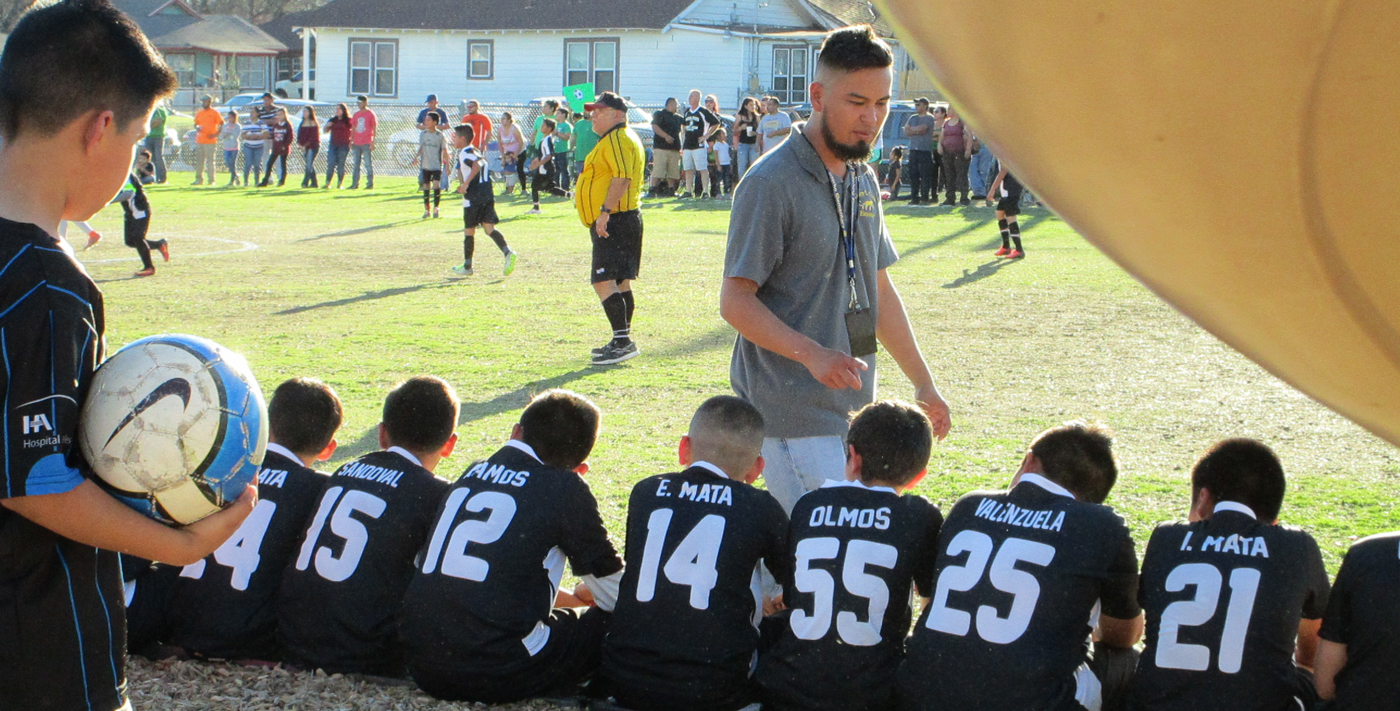 PROVIDES PLAYING OPPORTUNITIES FOR AGES 8 TO 14.